Bird Control & Removal in Anthem
Anthem Bird Control & Woodpecker or Pigeon Removal in Anthem, Ahwatukee,
Glendale, Scottsdale, Chandler, Phoenix, Peoria, Tempe, Gilbert and Mesa Arizona.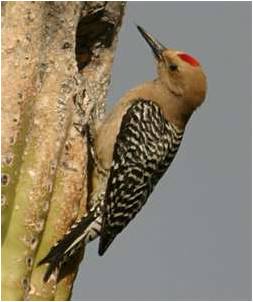 Birds in your vents or roosting on your roof  is a very common nuisance in Anthem.  Arizona Wildlife Control specializes in getting rid of these troublesome birds from your home or property. Common sounds you can hear when having a bird problem is scratching, loud thumping and/or chirping sounds. Arizona Wildlife Control can provide all types of pest control services to get rid of birds. Serving the Anthem, Ahwatukee, Avondale, Phoenix, Mesa, Tempe, Glendale, Scottsdale, and Peoria area in Arizona.
Birds are one of the dirtiest animals in North America. Bird feces can carry over 60 different diseases, including the Avian Flu.  Other dangerous health hazards that are possible for birds to carry are lice and mites. Birds should be removed from vents, pipes and duct work, attics, and roofs. Once the birds have been removed, the infected areas should then be sprayed with a disinfectant to kill all possible health hazards before they become a problem.
Some of the most common bird problems are:
Birds in your Attic
Birds in your Vents (Dryer, Air Conditioning, etc.)
Birds on your roof & in your gutters.
Woodpeckers
Woodpeckers can drum, drill, live, or roost on the siding of your house. We have professional woodpecker/pigeon removal technicians available to remove this problem. We will remove all of the woodpeckers that roost or cause problems to man made structures. As young woodpeckers develop, they will infect attics, rooftops and walls with their waste. Woodpeckers infect the inside of a building with waste and bird mites.
Please Note: Woodpeckers are federally protected. If you have a woodpecker problem, contact us or give us a call to hire our expert professional woodpecker/pigeon removal services.
Pigeons
Feral pigeons are a city bird that creates a lot of messes and can cause damages to where they roost. Pigeons have a varied diet and feel comfortable making their homes in man-made structures. Generally blue-grey in color, pigeons often have markings in black, white or brown on the wings and neck. A short neck and small head characterize the standard pigeon; their short legs, hind toes and level front allow for both easy perching on pipes and ledges or walking on flat surfaces. Pigeons nest in small, flat areas away from the ground such as building ledges, air conditioning units or window sills.  Don't wait to call for help. The damage & disease will continue to spread if your pigeon problem is not taken care of.