Glendale Bat Removal & Control
Glendale Bat Removal and Control in Glendale,
Phoenix, Scottsdale, Peoria, Tempe, Mesa, and the surrounding Metro area.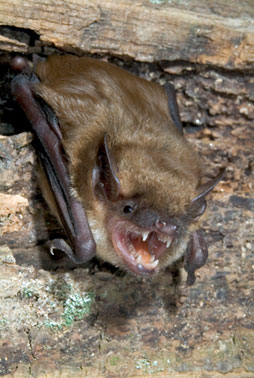 We are the Removal and Control experts who can get rid of bats in your attic, chimney or home. If you are hearing squeaking or scratching noises in your home during the night, chances are great that these noises are coming from bats in your home, chimney, or from your attic. We will provide Professional bat control services throughout Glendale, Tempe, Mesa, Phoenix, Scottsdale, and Peoria, AZ.
Bats will form colonies inside your attic of your home. This will possibly pose a serious health risk if your bat removal problem is not resolved. As the experts, we can get rid of all of the bats in your home, or business. We can resolve any infestation, regardless of size. These pests are removed in a humane manner, and relocated. As professionally trained wildlife control operators, we will clean up bat guano, repair any type of damage, and prevent the nasty infestation from happening to your home or business again.
Bats can cause a great amount of damage to your attic and become a health hazard. Besides just the sheer aggravation of having an unwanted flying critter in your home, bat guano (droppings) carry a wide range of bacteria and fungi spores, which may become airborne and dangerous to you or anyone else living in your home. One known fungus called Histoplasmosis, may be carried through the air to different parts of your house and lead to influenza-like symptoms in humans. This infection may turn serious and can cause high fevers, pneumonia, and if still left untreated, can also turn fatal, especially in the case of children, the elderly, and people with weak or damaged immune systems. According to the National Institutes of Health (NIH), Histoplasmosis infection in humans may possibly even cause blindness.
WE SPECIALIZE IN THE FOLLOWING SERVICES FOR THE REMOVAL OF BATS IN GLENDALE:
Bat Removal & Control
Bat Exclusion
Guano Cleanup
Removal of Contaminated Insulation
Before you hire a bat removal professional, always make sure to check and see if the company is fully insured and has a valid Wildlife Removal permit issued from the Arizona Game and Fish Department.