Peoria Bat Removal & Control.
Peoria Bat Removal and Control in Peoria,
Glendale, Scottsdale, Chandler, Gilbert, Phoenix, Tempe, Mesa, Anthem and the surrounding Metro area.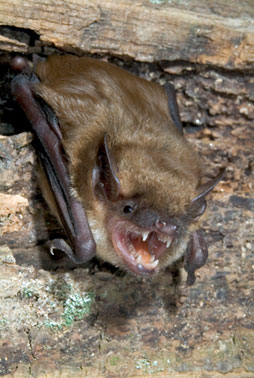 Bat Removal and Control specialists like Arizona Wildlife Control can remove bats from your attic, chimney and home. If you are sometimes hearing possible scratching or squeaking noises in your house at night, chances are more than likely that these noises are from bats in your home, chimney, or from your attic. We will provide Professional bat control services throughout Peoria, Phoenix, Tempe, Mesa, Glendale, Scottsdale, and Chandler, AZ.
Bats will form their own colonies inside your home or attic. It is possible that these colonies will pose a serious health risk if your problem is not quickly resolved. As the experts, we will remove the bats in your home, or business. We can resolve all Bat infestations, regardless of the size of the bat or colony. These pests are removed in a humane manner. As professionally trained wildlife operators, we will clean up the bat guano, repair any type of bat damage caused, and prevent the bat infestation from happening to your home or business again.
WE SPECIALIZE IN THE FOLLOWING SERVICES IN PEORIA:
Bat Removal
Bat Control
Bat Exclusion
Bat Guano Cleanup
Removal of Contaminated Insulation
Bats should never be allowed to remain in any human living areas. However, bats roosting on the porch, in the yard, or in a intended bat house are far more beneficial to the area than harmful, and the small amount of guano can be cleaned up or used as fertilizer, in exchange for the reduction in flying insects and mosquitoes.
Note: Before you hire a humane bat removal professional, always check to make sure that the company is fully insured and has a valid Wildlife Removal permit issued from the Arizona Game and Fish Department.