Phoenix Rat Extermination Services.
Rat Exterminator services in Phoenix, Glendale, Scottsdale, Rio Verde, Estrella Village, El Mirage, Litchfield Park, Goodyear, Apache Junction, Guadalupe, Sun City, Liberty, Ahwatukee, Tolleson, Paradise Valley, Chandler, Buckeye, Fountain Hills, Gilbert, Queen Creek, Peoria, Tempe, Mesa, Anthem, New River, Avondale, Surprise, Cave Creek, Carefree, Sun Lakes, and the surrounding Metro area.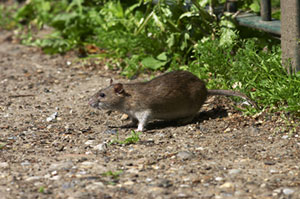 If you require a Rat Exterminator then you have come to the right place!   There are many common rat species such as the Norway Rat, also known as The Brown Rat, The Roof Rat, and The Black Rat.  Rodent infestation  is a common problem throughout the cities of Phoenix, Mesa, Tempe, Scottsdale, Peoria, and Glendale Arizona and other urban areas in Arizona.
Communities with large amounts of citrus trees, and other forms of vegetation are prone to having an infestation.   Roof Rats are likely to be found in the attic.  Gnawed electrical wires, droppings, and loud rustling sounds are good indications that you have rats in the house.  Because they multiply so quickly, it is important to deal with them right away, before the situation gets any worse.
COMMON PROBLEMS THAT ARE ASSOCIATED WITH RAT REMOVAL:
Rats living in attics, walls, sheds, or other dark places
Rat droppings
Rats chewing holes in attic screens
Rats tearing up attic insulation
Rats chewing electrical wires
Rats are some of the most troublesome and damaging rodents in the United States. They eat and contaminate food, damage structures and property, and transmit parasites and diseases to other animals and humans. Rats live and thrive in a wide variety of climates and conditions and are found in and around homes and other buildings, on farms, and in gardens and open fields.
People do not often see rats, but signs of their presence are easy to detect. In Arizona, the most troublesome rats are two introduced species, the roof rat and the Norway rat.
How to Spot a Rat Infestation
Spotting a rat is easy if you know what to look for.  Try asking yourself these questions:
Have you found rat nests behind boxes, totes, or in drawers in the garage?
Does your pet bring home dead rat bodies?
Do you hear noises coming from the attic just after the sun goes down?
Is there any evidence of rats feeding on fruit or nuts that are from the trees in your yard?
Do you see evidence of something digging under your structures (doghouse, shed, deck, etc.)?
Are there rat or mouse droppings in your garbage cans or recycle bins?
If you have seen any of these signs, then now is the time to take action!  We provide a successful rat extermination strategy that typically includes these three elements: sanitation measures; building construction and rodent proofing; and, if necessary, population control.  Do not wait to call 602-618-0284!  The longer the rats have to multiply, the more expensive rat extermination is going to be!