Rattlesnake Removal, Trapping, & Control
in Phoenix and the Surrounding Area.
Rattlesnake Trapping, Removal and Control in Phoenix,
Glendale, Scottsdale, Rio Verde, Estrella Village, El Mirage, Litchfield Park, Goodyear, Guadalupe, Liberty, Tolleson, Sun City, Apache Junction, Ahwatukee, Paradise Valley, Chandler, Fountain Hills, Gilbert, Queen Creek, Peoria, Tempe, Mesa, Anthem, New River, Buckeye, Avondale, Surprise, Cave Creek, Carefree, Sun Lakes, and the surrounding Metro area.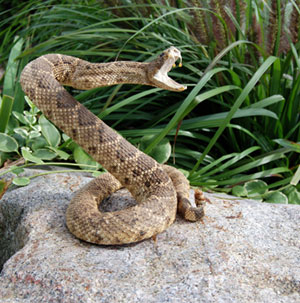 Phoenix rattlesnake removal experts like Arizona Wildlife Control understand that a rattlesnake in a home is an emergency. Our rattlesnake removal service is readily available throughout many areas of Phoenix including Tempe, Mesa, Scottsdale, Glendale, and Peoria, AZ. We are experts in rattlesnake removal and rattlesnake control throughout the sun valley area.
We specialize in the following Phoenix Snake Removal locations and processes:
Rattlesnakes in your home (walls, attic, garage)
Rattlenakes in your yard
Rattlesnake in your business
How to get rid of  rattlesnakes
Arizona Wildlife Control understands that a rattlesnake in the home is an absolute emergency and cannot wait until the next day. Snake trapping is dangerous and should only be performed by trained wildlife professionala. If you encounter a rattlesnake you should immediately put as much distance as possible between yourself and the snake.  If possible, keep the snake in sight, and call us to remove the snake from your home or business in Phoenix and the surrounding area.
More Information on Rattlesnakes
There are seventeen species of rattlesnakes in Arizona. The most common is the Western Diamondback rattlesnake. This snake is the largest in size of any of the Arizona rattlesnakes, and most bites are attributed to this species. They can grow to over five feet in length, but it is rare to see one that large that is not in captivity.
Rattlesnakes have two retractable fangs that quickly spring out when they are attacking their prey. Rattlesnakes prey upon birds, rodents, rabbits, lizards and amphibians. They will attack humans only when their territory has been encroached upon, or when they have been provoked.
The Spring, Summer, and Fall seasons are the times of year that you will most likely encounter rattlesnakes around your home or business. The warm months in Phoenix are the time of year when rattlesnakes will come out to enjoy the weather as well. As the temperature rises, the amount of interactions between people and snakes will continue to increase, sometimes with dangerous outcomes.  Don't call an exterminator for your rattlesnake problem!  We can relocate the snake without killing it!  Please contact us with any questions or concerns you may have, and we will schedule your rattlesnake removal service.