Phoenix Humane Snake Exterminator Services.
Safe & Humane Snake Removal Services in Phoenix,
Glendale, Scottsdale, Rio Verde, Estrella Village, El Mirage, Litchfield Park, Goodyear, Guadalupe, Liberty, Tolleson, Sun City, Apache Junction, Ahwatukee, Paradise Valley, Chandler, Fountain Hills, Gilbert, Queen Creek, Peoria, Tempe, Mesa, Anthem, New River, Buckeye, Avondale, Surprise, Cave Creek, Carefree, Sun Lakes, and the surrounding Metro area.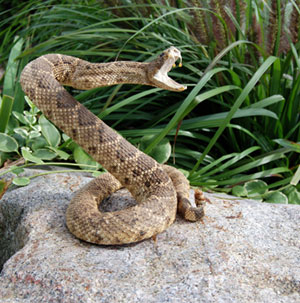 If you are looking for a Snake Exterminator, why not use our humane snake removal service!   Our Snake Removal Service is available throughout many areas of Phoenix including Tempe, Mesa, Scottsdale, Glendale, and Peoria, AZ. We are experts in the humane snake trapping and removal throughout Maricopa County Arizona.
We specialize in:
Rattlesnakes in your home (walls, attic, garage, crawlspaces)
Snakes in your yard
Snake in your business
How to get rid of  snakes safely and humanely.
Arizona Wildlife Control understands that a snake in the home is an absolute emergency and cannot wait till the next day. Snake trapping is dangerous and should only be performed by a trained wildlife professional. If you encounter a snake you should immediately put some distance between yourself and the snake.
Arizona is home to more species of venomous snakes than any other state in the U.S. We provide peaceful resolution to the snake problem, rather than using an exterminator.  The Rattlesnakes, Sidewinders and Coral snakes are the native venomous snakes. Eighteen species of  snakes are found in various areas of the state and their size may vary, but adults snakes can reach 6 feet in length. Snakes add to the diversity of our wildlife and are important members of our ecosystem; and should be left alone whenever possible, especially in native areas. Nonpoisonous snakes should be left alone wherever found.
Rattlesnakes exist in areas all across the Phoenix-metro area. The species of snake you may encounter depends largely on where your home is located within the valley. For instance, Snake removal in Scottsdale is most often open desert generalists, such as the Western Diamondback. The Rattlesnake removed in Cave Creek and Carefree might be a snake that prefers a rocky, mountainous habitat, like the Blacktail Rattlesnake and Speckled Rattlesnake. In flat desertscrub areas to the West, such as Peoria, snake removal may result in sandy soil loving snakes, like the Mojave rattlesnake or the small Sonoran Sidewinder.
Remember, if left alone, a snake is likely to move on to another area. Nevertheless, because of the danger rattlesnakes pose to people, pets, and domestic animals, it can be necessary to exclude or remove them from around homes and gardens. There is no reason to kill a snake, and it is best to call a professional snake trapper.  A common reaction to a snake regardless of whether it is in your home or on your property is to kill the snake whether or not it poses a risk.  You should never attempt to kill a snake as this could lead to a dangerous snake bite.  Call a Phoenix Snake expert like Arizona Wildlife Control instead!
3 Things to keep in mind:
A snake will never strike for no reason, but will defend itself when provoked
Almost all snakes that people see are harmless, and are beneficial to nature to have around.
Only a few venomous bites occur in the US per year;  all of which happened when people were attempting to kill or trap the snake. Please just call us instead!
If this is your first snake sighting, just be patient and the snake will most likely go away.  However, if the snake keeps returning, then don't take any chance and call us at 602-618-o284.