Phoenix Snake Removal, Trapping, & Control
in Phoenix and the Surrounding Area.
Snake Trapping, Removal and Control in Phoenix,
Glendale, Scottsdale, Rio Verde, Estrella Village, El Mirage, Litchfield Park, Goodyear, Chandler, Liberty, Tolleson, Gilbert, Peoria, Guadalupe, Sun City, Buckeye, Apache Junction, Queen Creek, Tempe, Anthem, New River, Avondale, Surprise, Cave Creek, Carefree, Paradise Valley, Fountain Hills, Ahwatukee, Sun Lakes, and Mesa, Arizona.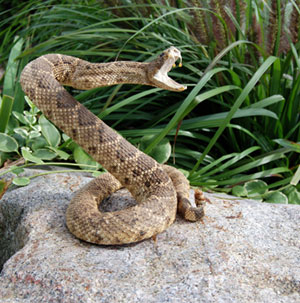 "I have a snake in my house" is a common saying in Phoenix, Arizona.  Phoenix Snake Removal Experts like Arizona Wildlife Control understand that a snake in a home is an emergency. Our Snake Removal Service is available throughout many areas of Phoenix including Glendale, Scottsdale, Chandler, Gilbert, Peoria, Tempe, Anthem, New River, Avondale, Surprise, Cave Creek, Carefree, Paradise Valley, and Mesa, Arizona. We are experts in snake removal and snake control throughout Maricopa County Arizona.
We specialize in the following Phoenix Snake Removal locations and processes:
Rattlesnakes in your home (walls, attic, garage)
Snakes in your yard
Snake in your business
How to get rid of  snakes
Arizona Wildlife Control understands that a snake in the home is an absolute emergency and cannot wait till the next day. Snake trapping is dangerous and should only be performed by a trained wildlife professional. If you encounter a snake you should immediately put some distance between yourself and the snake.  If possible, keep visual contact on the snake, and call a snake trapper to remove the snake from your home or business in Phoenix and the surrounding area.
Arizona Wildlife Control provides all forms of snake removal, management and/or control in Phoenix, Arizona for commercial, state, federal and residential properties. Each situation is different, so we offer several immediate snake removal and control services.  Immediate snake capture and removal is just that. If a snake needs to be removed from a property, yard, shed, garage, walkway or living quarters, we will arrive quickly and take care of the situation.
Our methods are safe and humane, both to the snake and our clients. We do not use chemicals, poisons or any methods that will harm the snake or the surrounding environment. Snakes will be relocated away from your property and the client is given helpful tips and techniques to reduce the chance of another encounter with any more snakes in the future.
The Rattlesnakes, Sidewinders and Coral snakes are native venomous snakes to Phoenix and the surrounding area. Eighteen species of  snakes are found in various areas of the state and their size may vary, but adults snakes can reach 6 feet in length. Snakes add to the diversity of our wildlife and are important members of our ecosystem; and should be left alone whenever possible, especially in native areas. Nonpoisonous snakes should be left alone wherever found.
Rattlesnakes may seek refuge beneath buildings. If there is a gap or opening, the snake will enter and inhabit a building, just as house mice do. Gaps beneath garage doors are often large enough to permit snakes to enter, especially young snakes. Over the years various home remedies have been suggested to repel snakes, such as placing a horsehair rope around your sleeping bag or sprinkling sulfur dust or scattering mothballs around the area to be protected. Unfortunately, none of these work.
Despite what you may hear, there are no plants that repel snakes. Currently several commercially available chemical snake repellents are on the market, but they have not proven to be effective and are not recommended.
Remember, if left alone, a snake is likely to move on to another area. Nevertheless, because of the danger rattlesnakes pose to people, pets, and domestic animals, it can be necessary to exclude or remove them from around homes and gardens. If you do not want to kill the snake yet want it removed, it is best to call a Phoenix professional pest or wildlife control operator who specializes in snake removal; Arizona Wildlife Control is the professional in Phoenix you are looking for!
The Spring, Summer, and Fall seasons are the times of year that you will most likely encounter the most snakes around your home or commercial property. The warm months in Phoenix are also the time of year when the snakes come out to enjoy the weather as well. As the temperature rises, the amount of interactions between people and snakes will continue to increase, sometimes with dangerous outcomes.  Don't make the mistake of calling a bug or rodent company for your snake problem! Please contact us with any questions or concerns you may have and we will schedule your snake removal service.
Note: A common reaction to a snake regardless of whether it is in your home or on your property is to kill the snake whether or not it poses a risk.  You should never attempt to kill a snake as this could lead to a dangerous snake bite.  Call a Phoenix Snake expert like Arizona Wildlife Control instead!