Phoenix Woodpecker Control & Removal
Phoenix Woodpecker Control & Woodpecker Removal in Phoenix,
Glendale, Scottsdale, Rio Verde, Estrella Village, El Mirage, Litchfield Park, Goodyear, Guadalupe, Liberty, Tolleson, Apache Junction, Sun City, Ahwatukee, Paradise Valley, Buckeye, Fountain Hills, Chandler, Queen Creek, Gilbert, Peoria, Tempe, Anthem, Avondale, New River, Surprise, Cave Creek, Carefree, Sun Lakes, and Mesa, Arizona.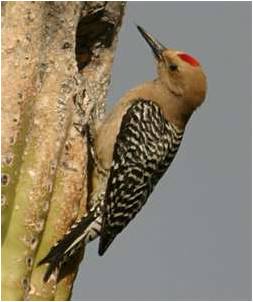 Woodpeckers in your siding or on your roof  is a very common problem in Phoenix. Arizona Wildlife Control specializes in the removal of Woodpecker. Common sounds associated with having a Woodpecker problem is scratching, loud thumping and/or chirping sounds. Arizona Wildlife Control can provide all types of pest services to get rid of Woodpeckers and other birds..
Woodpeckers
Woodpeckers can drum, drill, live, or roost on the siding of your home or business. We have professional woodpecker removal technicians. We will remove woodpeckers that roost or cause problems to man made structures. As young woodpeckers develop, they will infect attics, rooftops and walls with their woodpecker waste. Woodpeckers infect the inside of a building with waste and bird mites.
Please Note: Woodpeckers are federally protected. If you have a woodpecker problem, contact us or give us a call to hire our expert professional woodpecker/pigeon removal services.
Woodpeckers and other birds are some of the filthiest animals in North America. Bird droppings can carry over 60 different diseases, including the Avian Flu.  Other health hazards that is possible for birds to carry are lice and mites. Birds should be removed from vents, pipes and duct work, attics, and roofs. Once the birds have been removed, the infected areas should be sprayed with a disinfectant to kill all possible health hazards before they become a problem.
Some of the most common bird problems are:
Birds in your Attic
Birds in your Vents (Dryer, Air Conditioning, etc.)
Birds on your roof & in your gutters.
Call Arizona Wildlife Control today at (602) 618-0284 before the Woodpecker causes damage and the noise turns into a much larger and more expensive problem!